5G is the fifth generation of cellular mobile communications. We've heard it repeated by telecom giants and smartphone OEMs for years now. The fifth-generation network promises lightning fast download speeds, an IoT revolution, and rapid streaming with essentially zero latency, but without 5G phones, it will not be easily usable of 5G. Eighteen device makers have committed to using Qualcomm's 5G components in their devices. That includes the freshly unveiled Snapdragon 855, which in addition to improvements to performance and power efficiency, also adds 5G connectivity in the form of the X50 5G modem, unveiled even earlier in 2018. Also included in the Snapdragon 855 processing platform is the X24 LTE modem, which can deliver download speed of 2 Gbps on networks that support gigabit LTE. 
It's important to note that 5G devices have to play nice with existing LTE networks because, in areas where 5G coverage will be spotty or nonexistent, the new radios will be optimized for available LTE connections. That's why the non-standalone specification came down first. The fact that Qualcomm's President, Christiano Amon, has confirmed that "every Android vendor is working of 5G right now", and it becomes increasingly clear that by the end of 2019 5G is going to be well. Here is some list of upcoming 5G smartphones in 2019 :
1. SAMSUNG GALAXY S10 
The 5G-toting Samsung Galaxy S10 is so close right now that the South Korean maker has just given a sneak peak at its incoming 5G flagship at the Qualcomm Snapdragon Summit in Maui.
Then throw in the official announcement in early December of the Snapdragon 855 processor, which has been confirmed as being the first commercial platform to support multi-gigabit 5G, and it's easy to see how a 5G Galaxy S10 already exists.
A 5G connection on the S10 would allow users simply incredible download and upload speeds, while also opening the gateway to play AAA games via streaming services like PS Now, as well as stream high-fidelity 4K movies.
2. HUAWEI P30 OR MATE 30
The senior Huawei exec confirmed that 5G would feature "if not for P30, then for sure it will be in the Mate series next September".
Mr Ji said that: "We have two flagship products. In March, we have the P series, and in October, we have the Mate series. So it will depend on how the chipset develops, because the 5G needs high power consumption."
Huawei may choose to launch the P30 at Mobile World Congress at the end of February 2019, or again decide to hold a separate event shortly afterward.
3. ONEPLUS 7 OR ONEPLUS 7T
The excellent OnePlus 6T is just rolling out now, but rumors and supposed leaks are already sprouting around the OnePlus 7. It's an incredibly striking design, but is it what OnePlus is actually going for with the OnePlus 7?
OnePlus knows what it is doing in terms of hardware, too, with this year's OnePlus 6 flagship absolutely smoking rivals in benchmark tests, a 5G-enabled device next year.
OnePlus always turns to the latest and greatest chips from Qualcomm, and the next on the horizon is the 7nm Snapdragon 8150 (a.k.a. the Snapdragon 855).

4. Motorola Moto Z4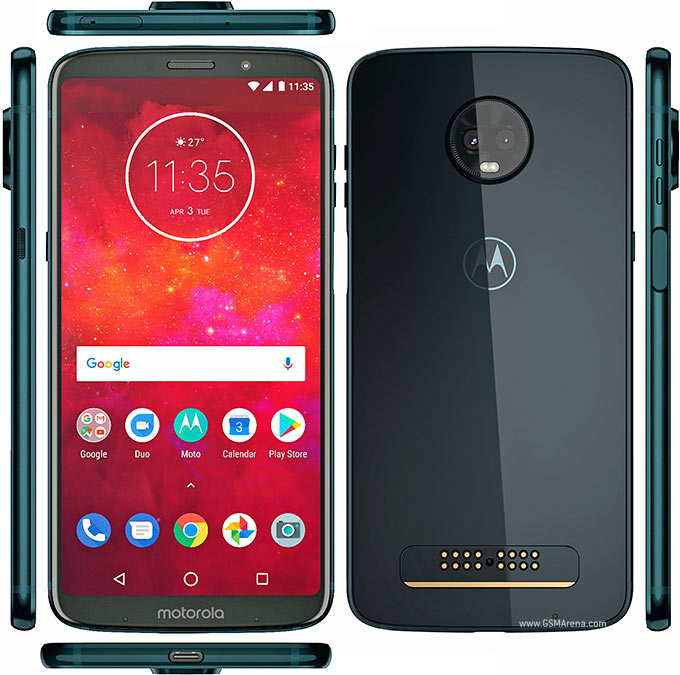 If you ask Motorola, the race to the first 5G phone is already over thanks to the Verizon-exclusive Moto Z3and the upcoming 5G Moto Mod.
Aside from the Moto Z3, there's also the next phone in the series, the Moto Z4. The unannounced phone, currently codenamed "Odin," is expected to be powered by the Snapdragon 855 SoC and once again opt for 5G Moto Mod rather than native 5G support.